A World in the Habitable Zone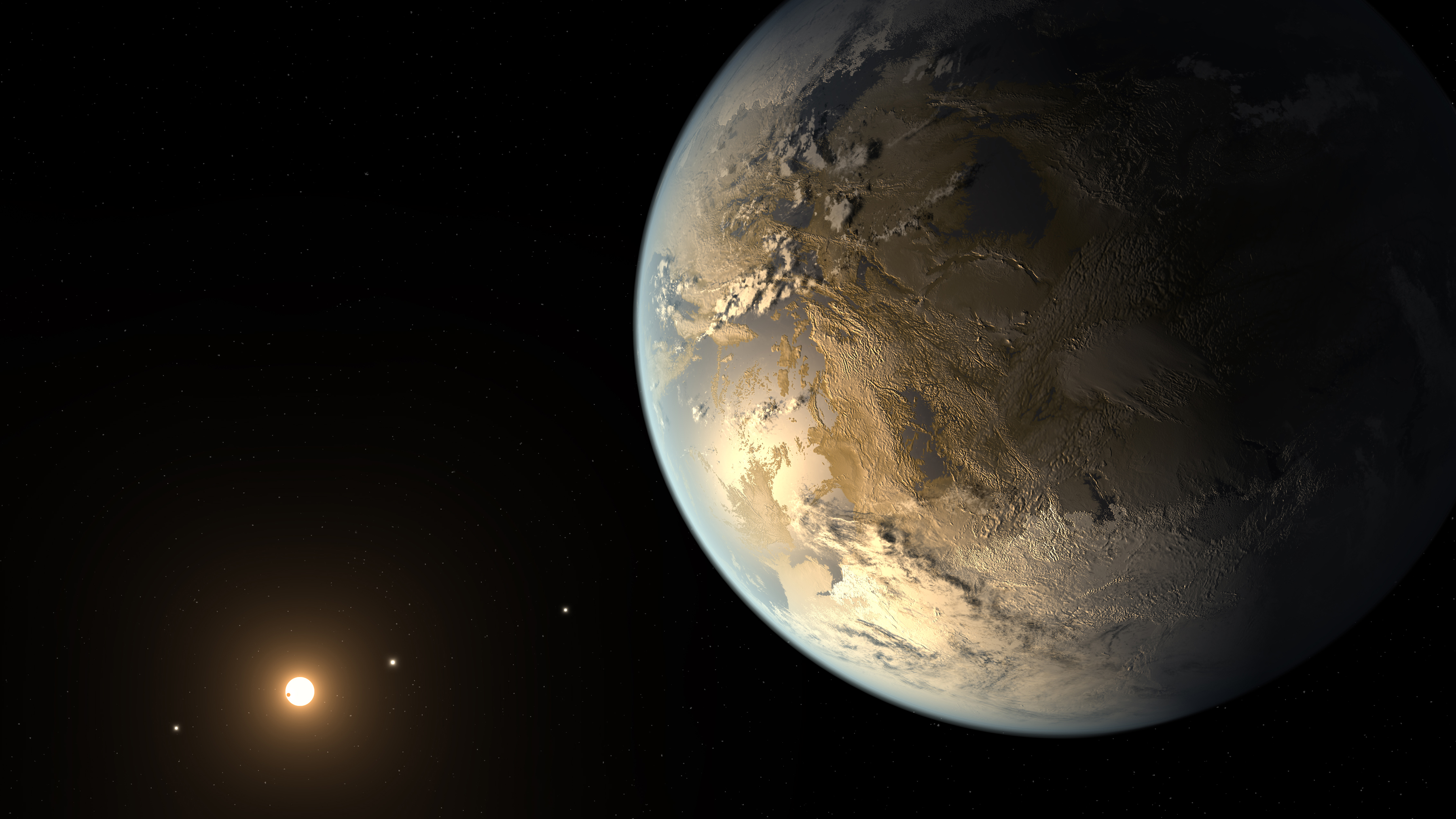 As Etta James once sang in the old standard, "At Last!"  And, now planet-searchers are singing the same tune. Kepler mission scientists have just announced the detection of one of the Holy Grails of exoplanet searches: the first Earth-sized planet in the habitable zone of its star. This is a momentous discovery in a long string of amazing exoplanet detections for the Kepler team and the teams of followup observers at the W.M. Keck and Gemini Observatories in Hawai'i. It means, among other things, that worlds similar in many ways to our Earth exist out there.
Earth orbits in the Sun's habitable zone, which means that it is in a "safe zone" where liquid water can exist on our planet's surface. Finding a world in the habitable zone of Kepler-186, which is an M-class red dwarf star about 490 light-years away from us, means that this planet could also support liquid water on its surface. And, where there's water, there's likely to be life. That doesn't mean that there IS life on this planet. It's too early to tell for that. But, it's an exciting discovery because it means there's another world out there that could (in some ways) be very like Earth.
Continue reading → Post ID 6633